Maximize your online store's conversions using artificial intelligence in email marketing. If you're sending email marketing campaigns with NewsMAN and using Aqurate, an AI-based eCommerce platform, here's how to activate their integration in a few clicks.
Activation Steps for NewsMAN-Aqurate Integration:
Select the NewsMAN email marketing service from Integrations
In your Aqurate account, click the "Add" button in the "Your integrations" section, then select "Add integration" and click "Connect" next to the NewsMAN service.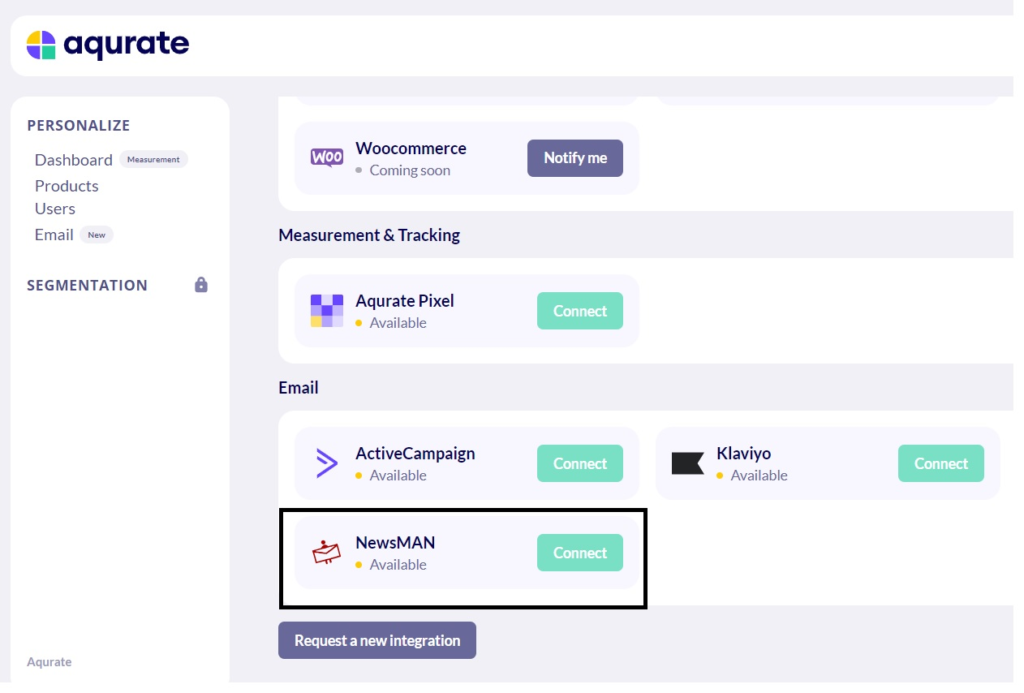 Authorize the automatic data retrieval from NewsMAN.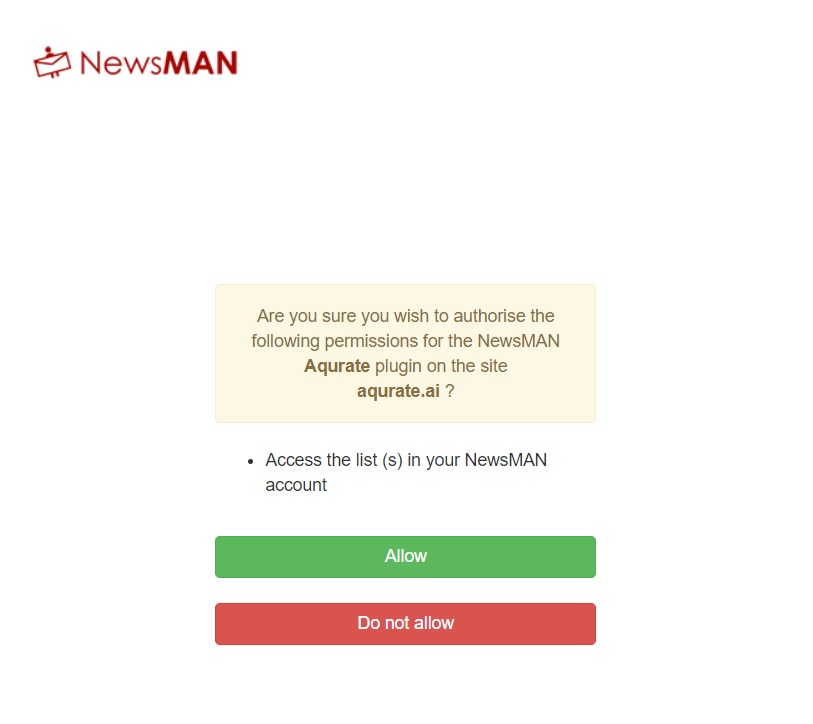 Background data processing processes will run during this time, allowing you to proceed.
Generate a custom HTML code from Aqurate.
Follow the steps to generate the HTML code in Aqurate.
Add the Aqurate code to an email from your NewsMAN account.
In the NewsMAN drag & drop newsletter editor, go to "Rows," add an empty row, then click on the "Content" tab and drag the HTML icon onto the page. Delete the initial code and paste the custom HTML code copied earlier from your Aqurate account.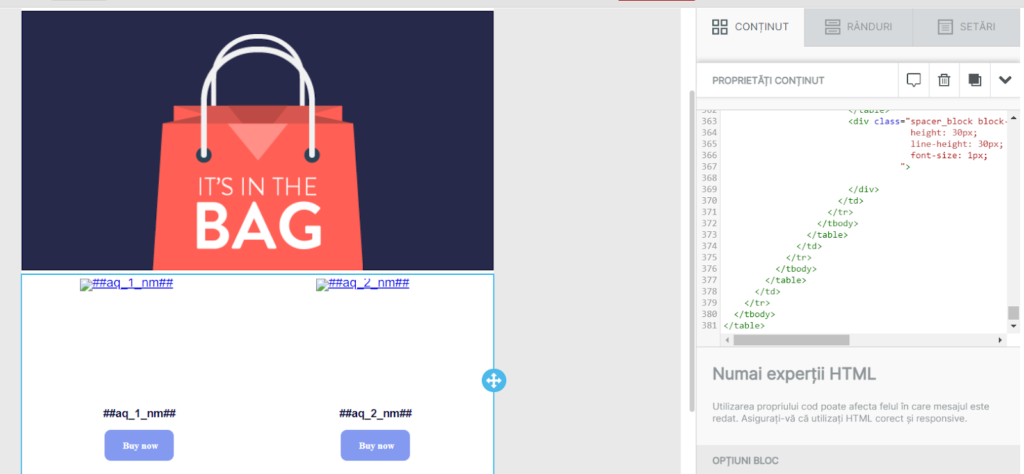 To make the Aqurate service work, you need to have the "Personalize" and "User Recommendations" functions active.
You can use the code to send personalized newsletters in standard email campaigns or as part of various automations flow.
The identification of contacts to whom personalized emails can be sent, either standard or automated, occurs when they perform actions, such as viewing site pages as an unauthenticated visitor, logging into the site, subscribing to the newsletter, viewing, or purchasing products.
4.1.1. Send Personalized Product Recommendations Newsletters
To send personalized newsletters, add a display condition for the recommended product row via Aqurate.
Then, in the sending page, select the subscriber segment with the Aqurate tag. This segment is created beforehand using the "Segments" section in your NewsMAN account: Create Segment > Segment Rules > Custom Variables: aq_rec_las > Exists.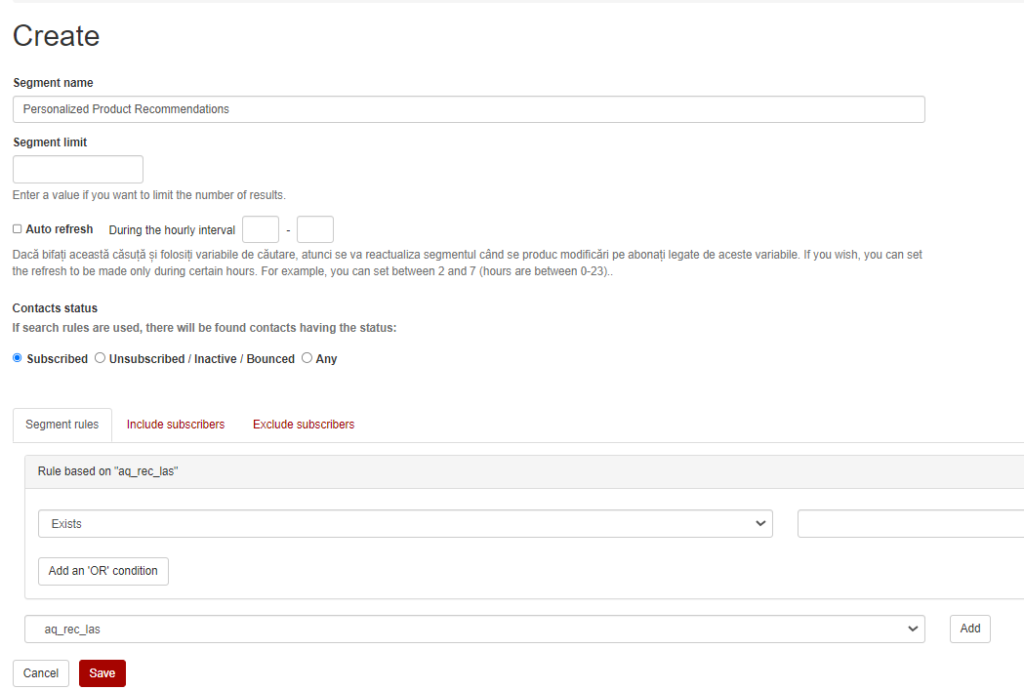 4.1.2. Send Automated Personalized Newsletters
To use the Aqurate code in automations and access relevant information from eCommerce campaigns, it's recommended to activate NewsMAN Remarketing. 
For example, you can create automations based on viewed products or after a sale, such as recommendations based on their last visit or order. The condition is the same as for segments, as mentioned in the previous point.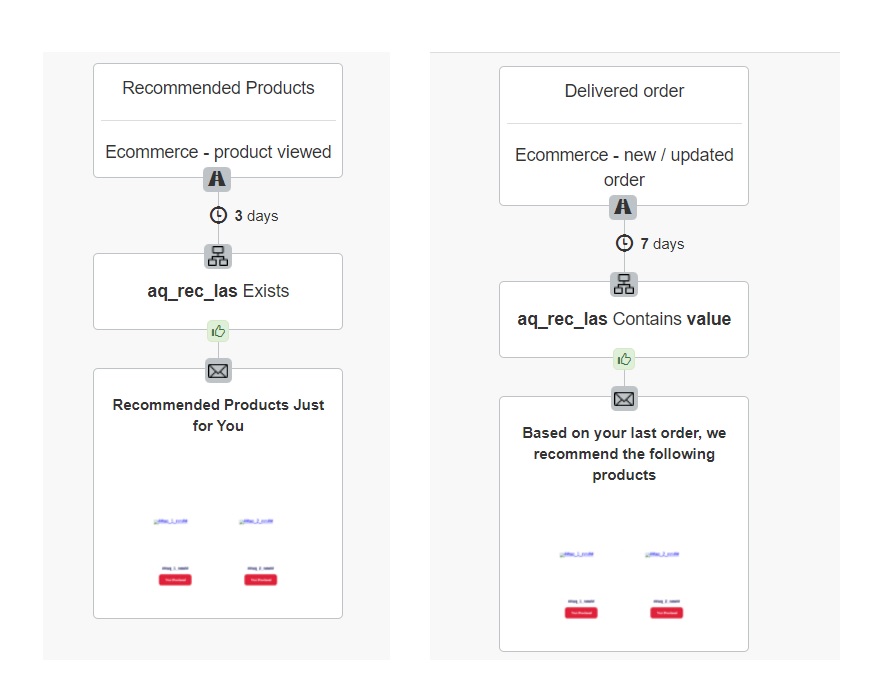 For more relevance in your communication with subscribers, it's advised to confidently use integrations that allow you to personalize your campaigns, like NewsMAN-Aqurate. Subscribers are more likely to proceed with the purchasing process if you personalize their experience and don't just send random products.
If you have any questions or need assistance with implementing personalized campaign deliveries with subscriber recommendations, feel free to contact us via chat or at info@newsman.com.