Google Analytics Enhanced Ecommerce allows us to track data like: viewed products or categories, added or removed products from cart and their details etc.
In order to measure these activities with NewsMAN Remarketing, follow these steps:
1. Configure your website to track via dataLayer next Enhanced Ecommerce events:
– product impressions in category page
– product details in product page
– purchase
2. Copy the Javascript code from your NewsMAN account > section Settings > Remarketing and paste it on every page of your website: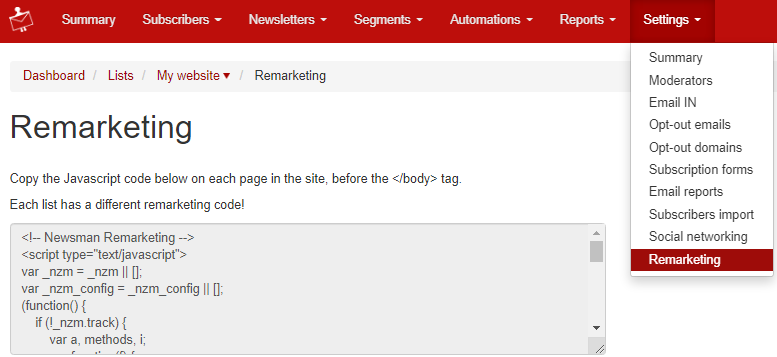 3. In Settings > Summary > Feeds add a .xml or .csv products URL feed (feed type: Shopmania, Compari, Google or Facebook).
See here more details on how to edit a feed.
Afterwards you may start creating email automations.