Predefined automations from NewsMAN account include a series of emails for: welcome messages, abandoned cart and product review. If you already have implemented dataLayer Enhanced Ecommerce for NewsMAN Remarketing, you can follow the steps below:
1. Go to Automations > Automations gallery, choose an automation and press Use to edit it.
Preview button allows you to quickly see the structure and the emails of each automation before using it.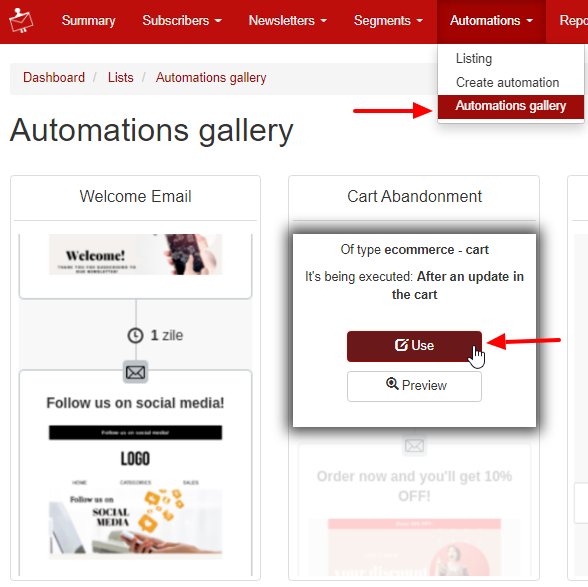 2. Name the automation and click Use automation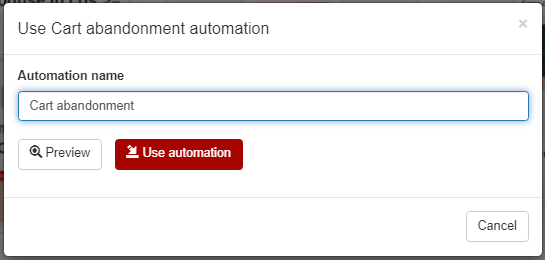 3. The automation editing page will open, there you will be able to click on each email/newsletter in order to modify it.
You will have to:
change logo and/or banner,
add link to terms and conditions/privacy policy,
add link to your own site or to other sections of the site,
add contact details,
change the text and/or subject etc.
By checking Choose a draft or Choose another template, you can replace the predefined automation newsletter with a previous newsletter draft/template created by you or with another predefined template from the gallery: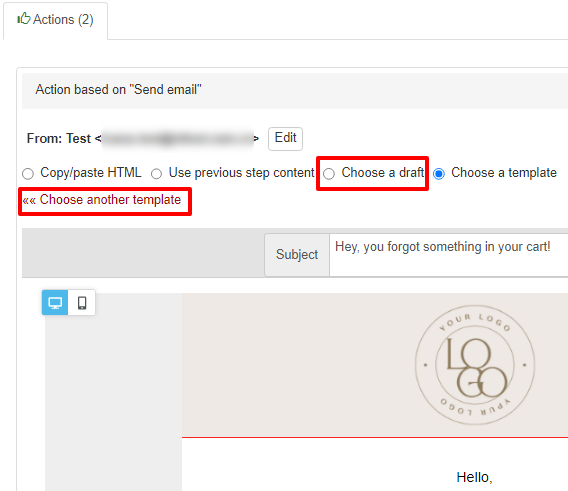 after you have finished modifying the newsletter, save it by clicking the Save button next to the subject, then the Save actions button from the bottom left: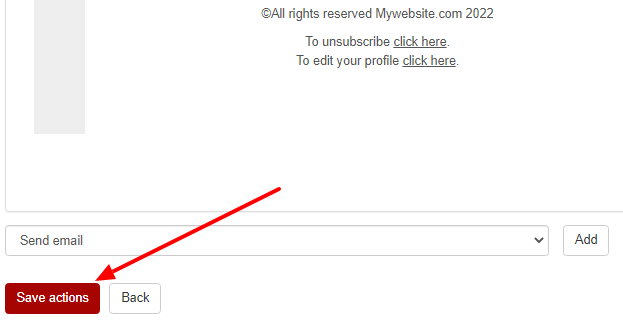 4. After saving, test the flow of automatic emails, then activate the automation by clicking on Edit at the top right and selecting active status, then save:

Learn more about how you can create and activate different email marketing automations.