SMTP is a means of transport for transactional e-mails (emails from the account confirmation site, password reset, transaction info) and has the role of helping to capture the status of orders (in progress/new order/completed/delivered order) . If you want to send emails from your application, purchase SMTP credits and use the credentials in the transactional section.
The monthly subscription of addresses/subscribers is not related to SMTP, the purchase of the latter is made from SMTP Billing, but if you upgrade to a newsletter package, 50,000 bonus SMTP credits are included.
Here are the steps for setting up your trading account:
A. Purchase SMTP credits
From My Account (the little guy on the top right) > Billing History, go to SMTP Billing:
click on 50000 and choose the number of credits you want
press Buy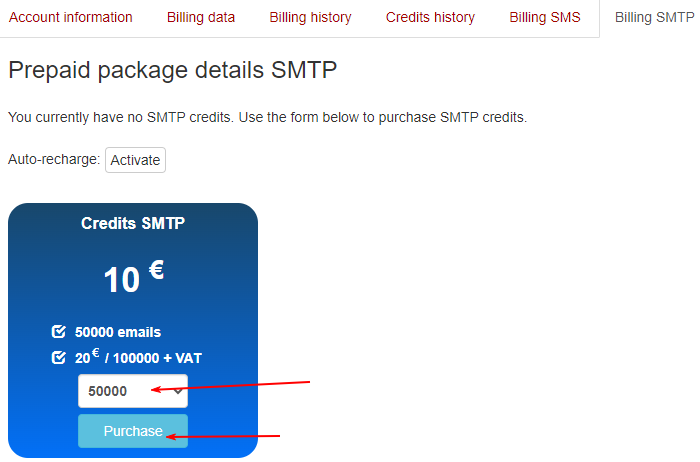 After clicking on Buy, the details of the transactional credit order will be displayed. Then choose the payment method and press Pay and activate credits: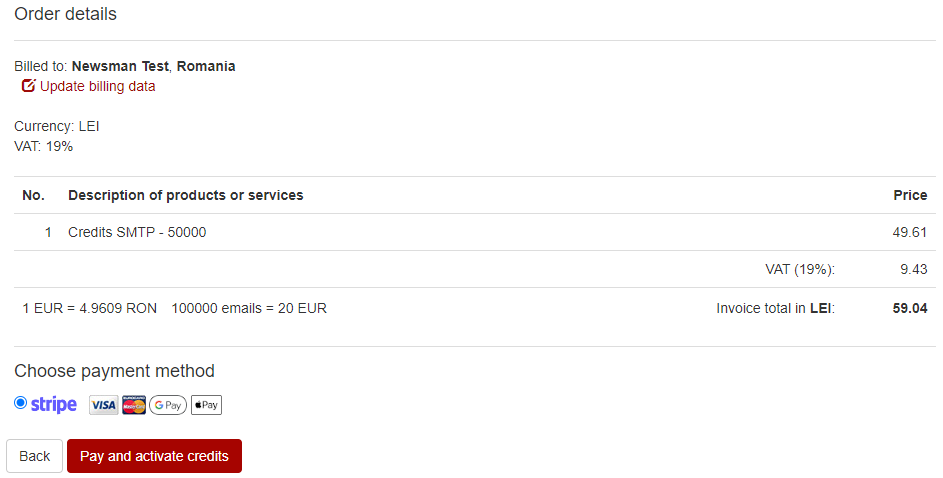 B. Add the SMTP account
Go to My Account (little man on the top right) > Transactional: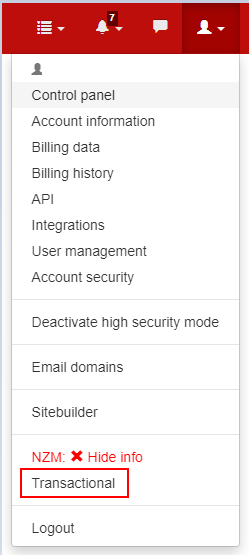 The SMTP Accounts page will open where you will click on Add new account: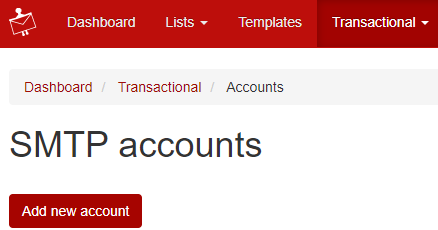 Complete the details from Transactional> Accounts> View SMTP account in your application, to the external mail or SMTP option and save:
at Account name write a name related to the site for which you are setting SMTP
keep SMTP Account Status active
at Send domains click on Choose a domain and select the already validated domain of the desired site. If you haven't validated your domain yet, you can follow the validation steps.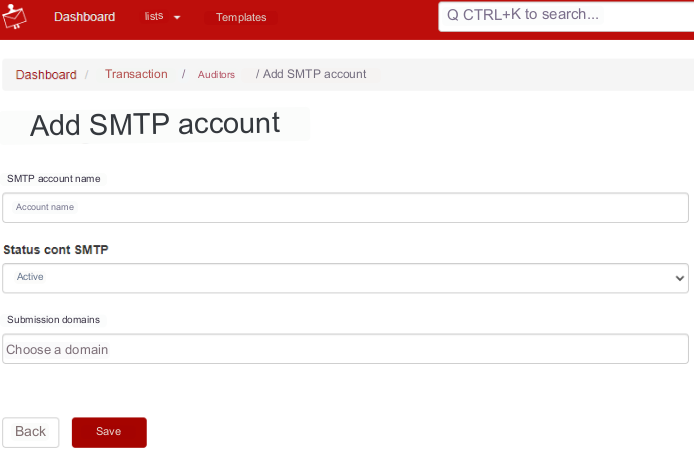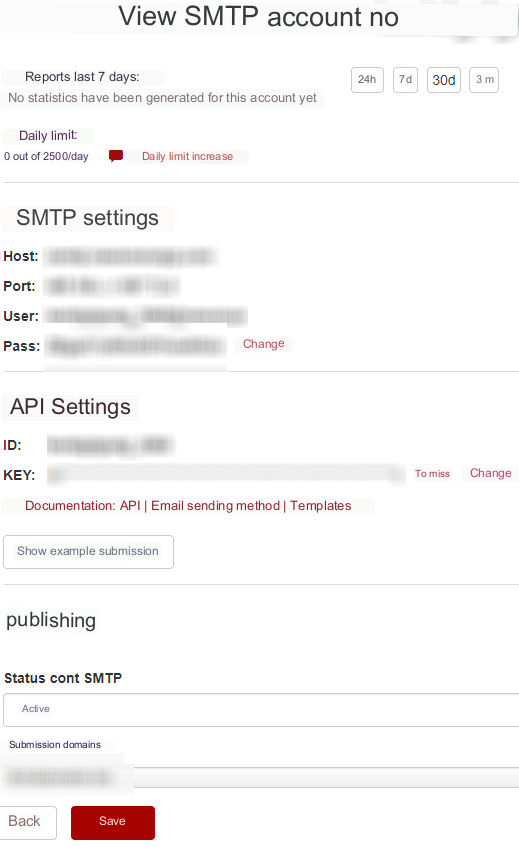 After saving, you will see the details of the transactional account from SMTP credit history and My account > Transactional: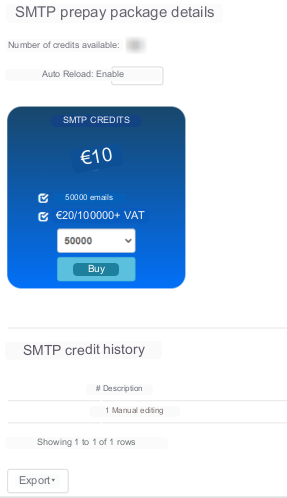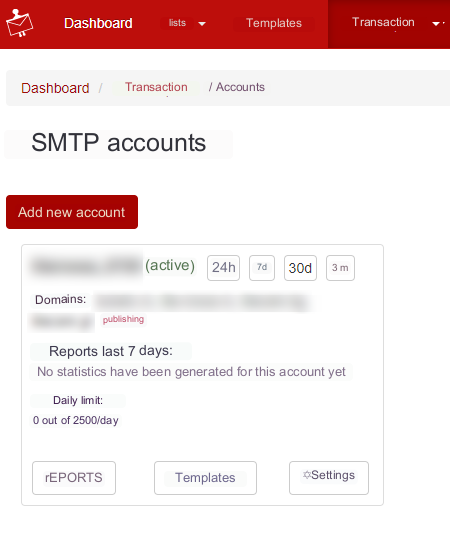 You can check the reports, after submissions, from Transactional > Reports: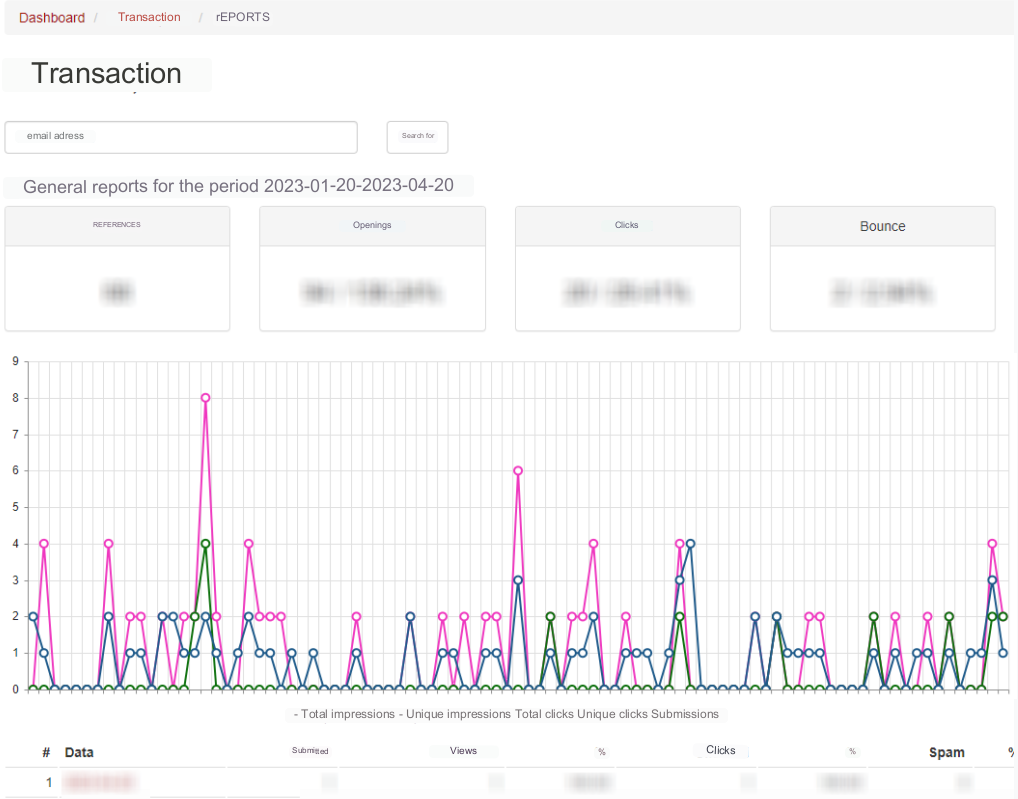 If you encounter any problems, you can contact us at info@newsman.com.