1. Billing data
In order to access your billing info, go to My account (the man shaped icon) > Billing data: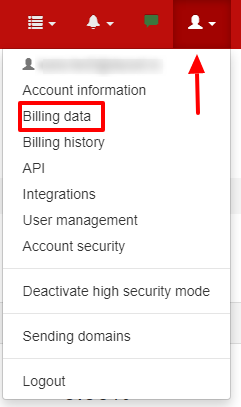 From this section you can also modify your billing data:
2. Billing history
If you want to see all of your invoices, you can access My account > Billing history: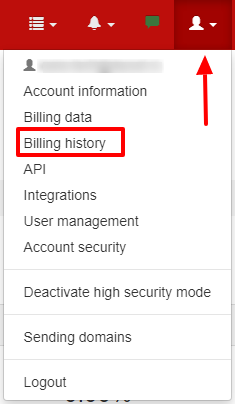 Here you will find all of the invoices issued for your account, along with the number if the invoice, the issuance date, currency, the amount to be paid, the status of the invoice (paid or not):

By clicking PDF or XLS (from the right), your invoice will be displayed in the chosen format.
If one of your invoices is unpaid, next to its status you will see the Pay option: