There are 3 subscriber import methods in a list:
1. Quick import. If you want to import a small number of subscribers, from Subscribers click Import subscribers and choose Quick import option and add your email addresses one under another (as in the image below):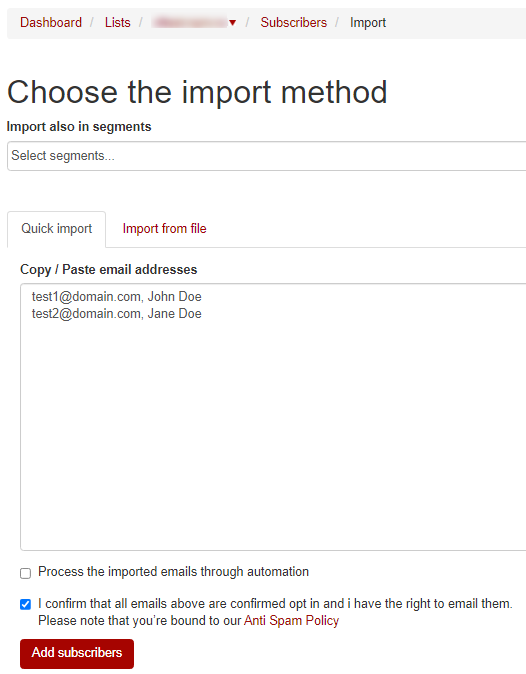 2. Import from file. In order to import a larger number of email addresses, go to Subscribers, click Import subscribers, press Import from file and choose file from your computer.
In your file, addresses must be placed one under the other and the column header will be the word "email", as you can see in the next image.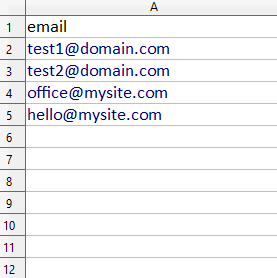 If your email addresses have special characters, please choose UTF-8 in File encoding section.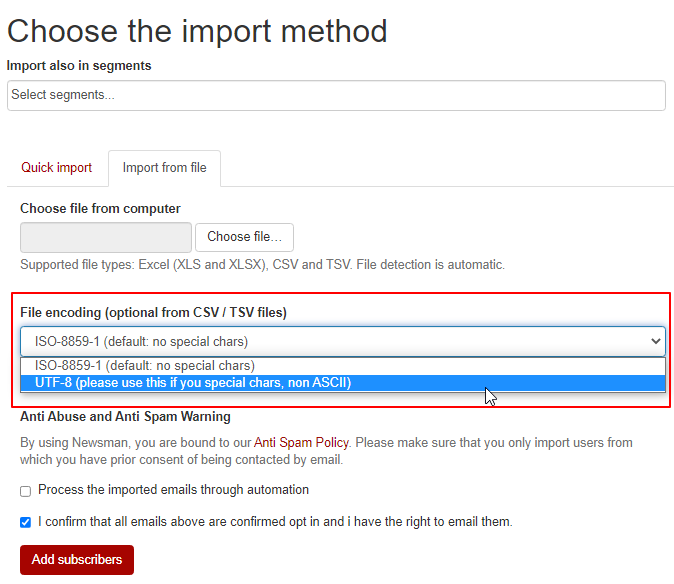 For both of the above mentioned ways of import, check "I confirm that all emails above are confirmed opt in and i have the right to email them." box and press the Add subscribers button.
Read further details regarding the structure of the file to be imported.
3. Via API. Our code lover clients may find details for import via API here.
If you have a free NewsMAN account, you can import maximum 1000 subscribers and you can send them a total of 5000 emails/email campaigns.
To upgrade to a paid account, just import your subscribers, confirm your import and pay the invoice order, afterwards you will see your addresses in your list.
If you have no subscribers, you can create a subscription form and place it on your website to capture newsletter subscribers.