List segmentation will allow you to send newsletters containing custom offers.
Send newsletters with attractive discounts to built brand loialty, this way subscribers will return to your online shop.
NewsMAN offers you the possibility to segment those who have ordered from you by using Remarketing. This way you can send them the loyalty emails mentioned above.
Here are the steps to create a segment containing customers who placed multiple orders.
You will see below two examples:
the first segment will include subscribers with 5 orders
the second segment will include subscribers who have 3 orders from the educational toys category.
Segment with subscribers who placed 5 orders
Go to Segments > Create, name it "clients with 5 orders" and choose the rule based on Remarketing, then press Add button: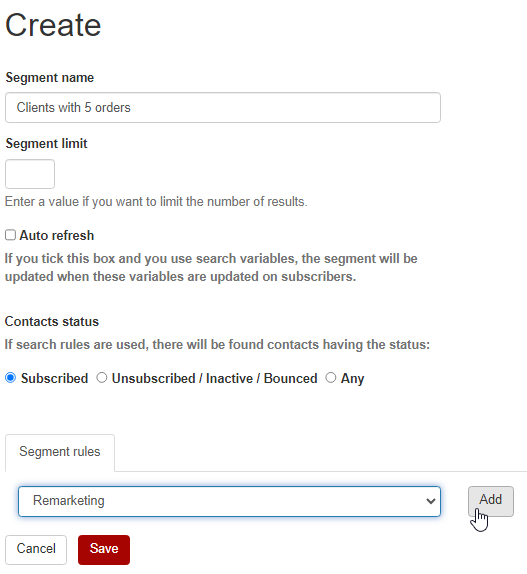 click select event and choose purchase: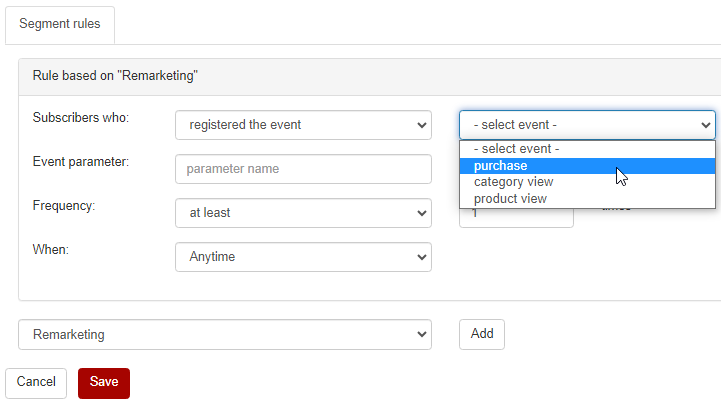 in Frequency section fill in at least 5 times and press Save: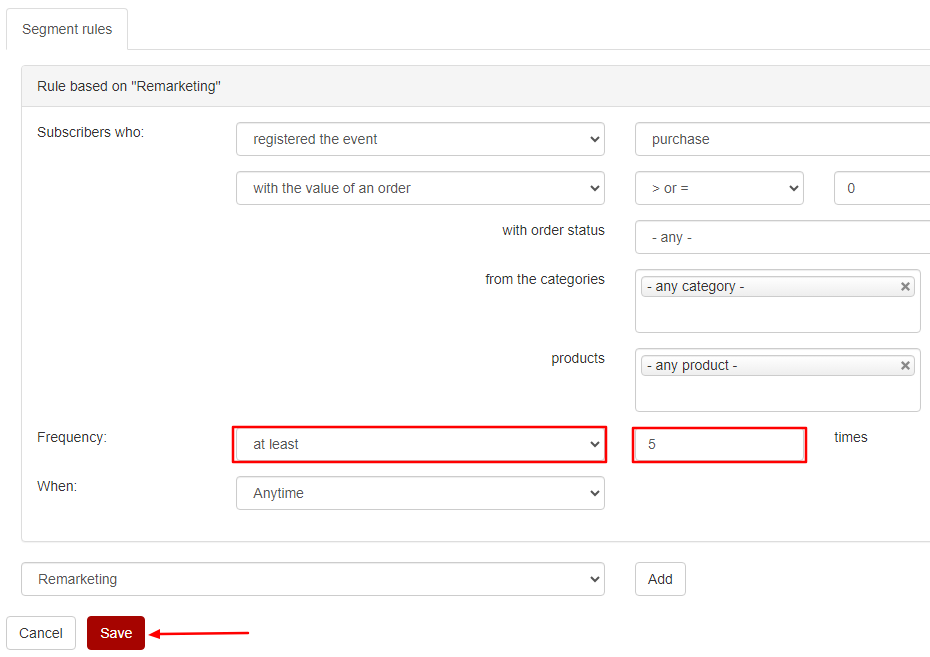 Segment with clients who placed 3 orders from a certain product category
create the segment from Segments > Create
select the rule based on Remarketing and press Add
choose subscribers who registered purchase event from the desired category (in the example from the image below, the selected category is educational toys)
for Frequency field fill in at least 3 times in the Current year, or another frequency or time period you want
save the segment.