A. To test an automation or an email flow already created, in addition to the steps here, we recommend following these steps:
Check the feed in the account.
Go to Settings > Remarketing, click on the Verify installation button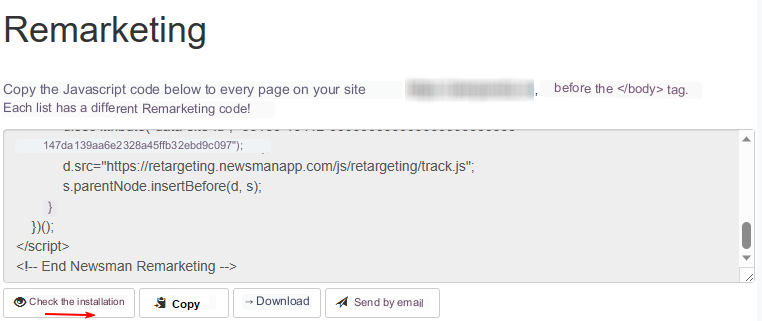 This message appears "It is installed and working correctly" and the NewsMAN Debug tool.
Open 'NewsMAN Debug' – create an account within this tool, view some products on the website, then add them to the basket, place and complete the order/test orders. If the types of events appear: product impressions, set cart, purchase – the flow has been completed successfully.
In addition, addresses are no longer identified from the form/checkout/purchase page (customers) if the respective addresses are also subscribers.
Customers are not always subscribed or vice versa.
Customers have visitor status in the platform, they are not sent newsletters, but automations.
If a customer subscribes through the subscription check box on the checkout page or subscription form, he becomes a subscriber.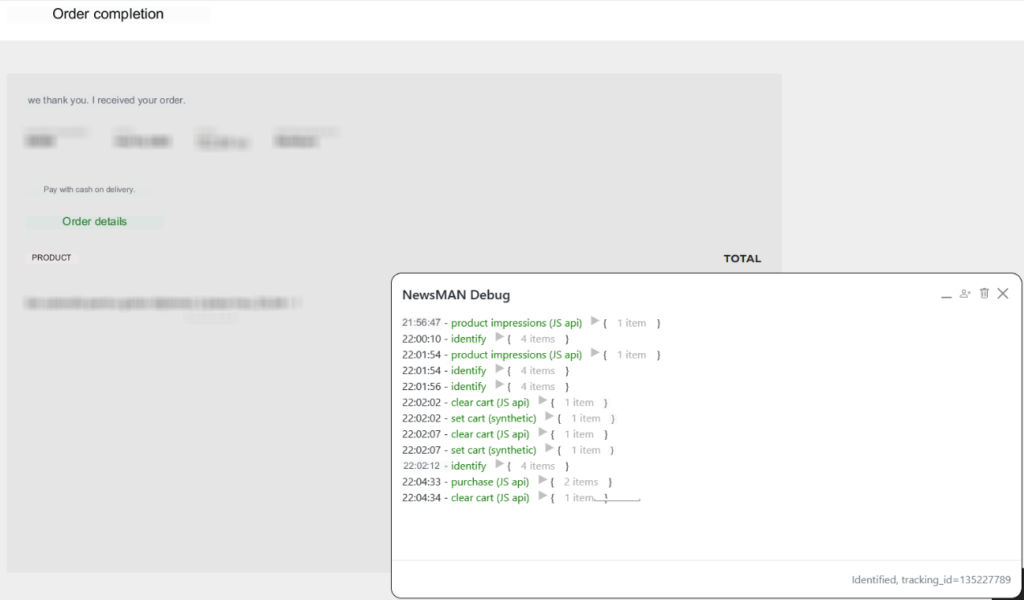 Check if the product id in the feed is the same as the product id in the cart/checkout/purchase page:
if the product id in the feed is not the same as the product id in the cart/checkout/purchase page, you have a bounce, you don't have a feed set in your account or these errors appear when there are products in the basket/orders that do not exist in the feeds: