In order to maximize the results of online e-mail marketing, we recommend you to use SMS marketing or mobile marketing as an additional tool. It is an interactive and effective method which reaches fast the target audience and it allows you to connect faster with your customers.
Steps for sending a SMS campaign are similar to those for sending a email marketing campaign:
A.Create a SMS campaign and send it:
Step 1: Creating a SMS campaign (if you already have created a SMS campaign, go to point B):
go to Campaigns > Create campaign [1]
add your Campaign name [2], write your text [3] and insert the unsubscribe link at the end
click Save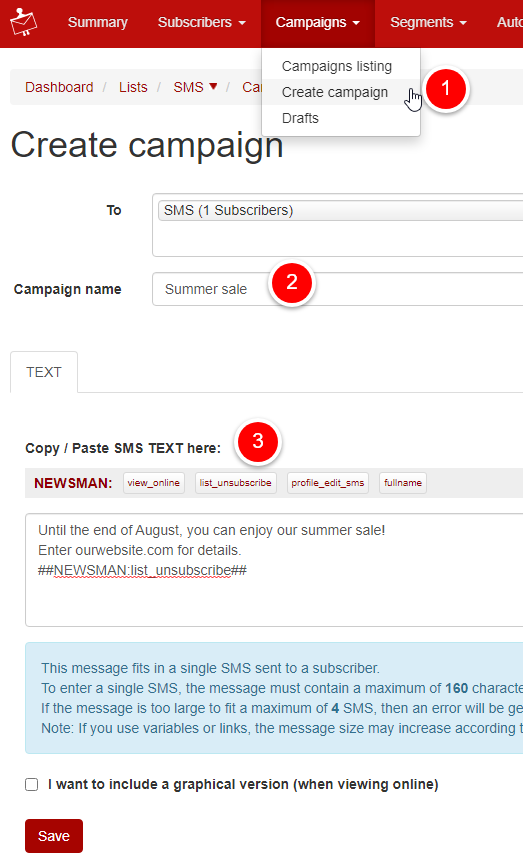 Step 2: Sending your SMS campaign:
choose the segment or the list to send it to [1]
schedule your sending [2]: for now or later
uncheck Delete draft after campaign creation [3]
click Send campaign to the whole list [4]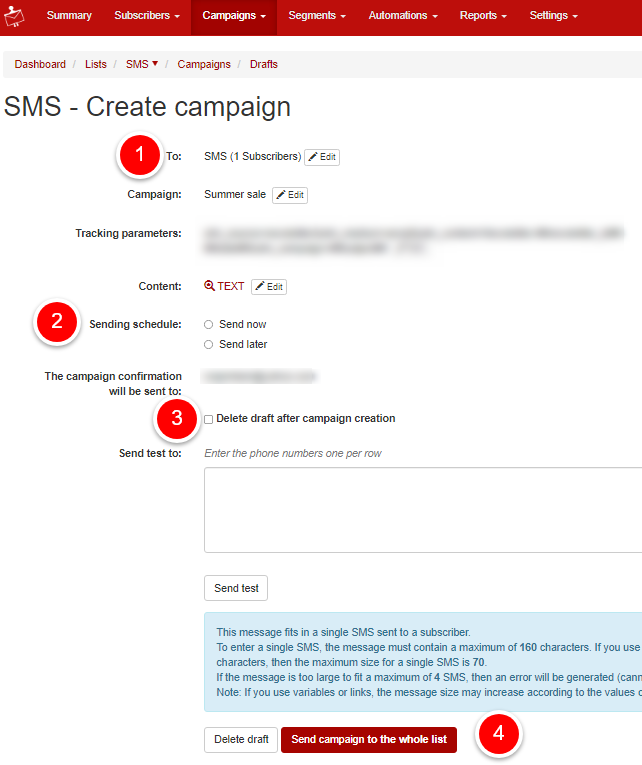 Step 3: Confirm your SMS by clicking on the right button called Confirm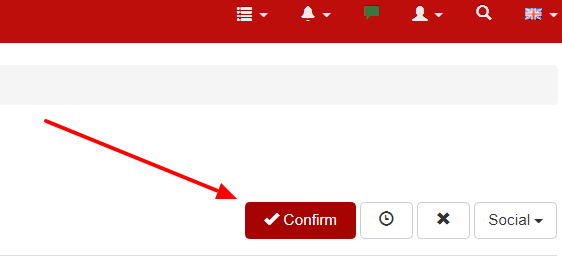 B. Sending an already created SMS (a SMS draft):
If you have already created the SMS draft, go to Campaigns > Drafts, click details for the draft you want to send and continue from step 2:

Before sending it to your subscribers, we recommend you to test your SMS campaign.
The message must contain a maximum of 160 characters. If the message is larger than 160, it will be split into two SMS messages.