A SMS campaign with a graphical version is the SMS where you can also include images and it can be viewed online.
In order to create a such marketing campaign, please follow these steps:
1. From your SMS list go to Campaigns > Create campaign:

2. Fill in the Campaign name and write your message in TEXT section, in Copy / Paste SMS TEXT here box :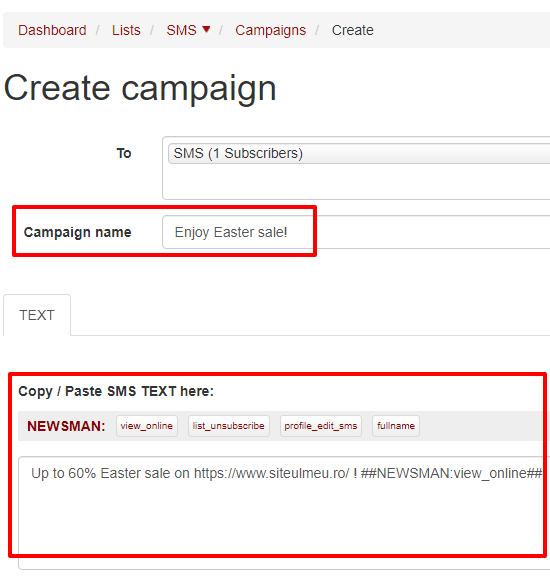 3. Tick I want to include a graphical version (when viewing online) checkbox: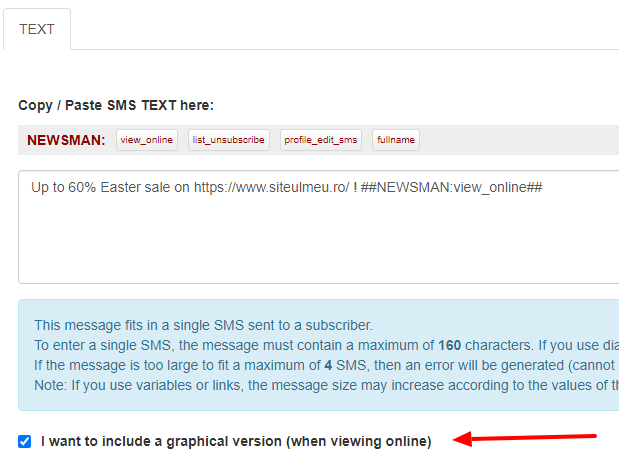 4. Replace default text and drag, from the right side, the type of content you want to add (e.g. text or image content) :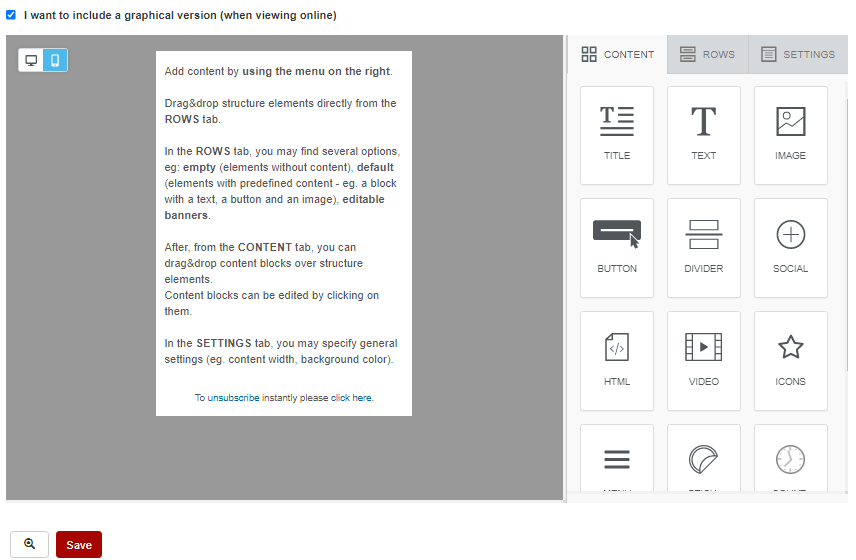 5. Upload an image. Drag image content and click Browse so you can select your image form your computer.
For previewing it, click Preview button from the lower left corner.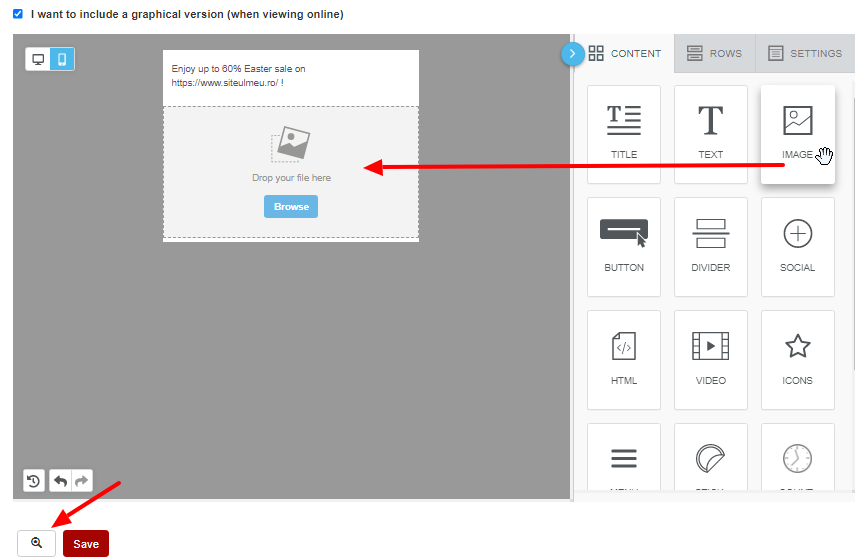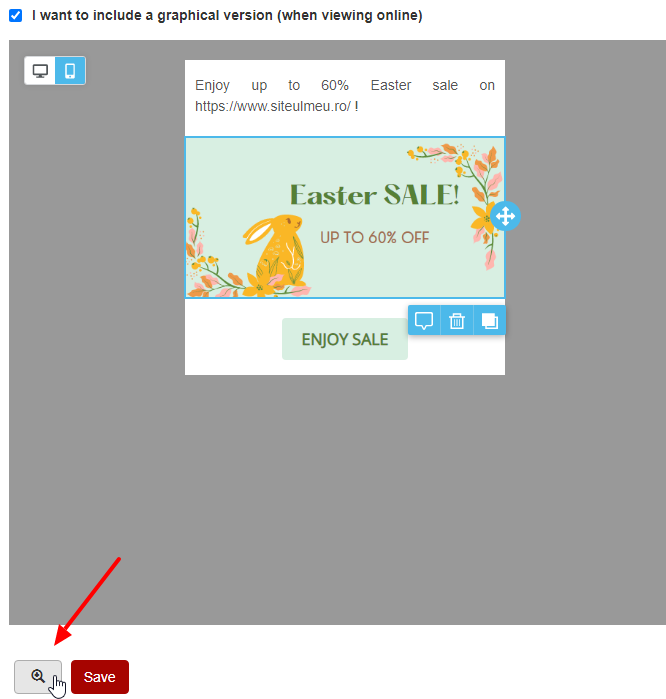 6. Click SMS button in order to preview the SMS text: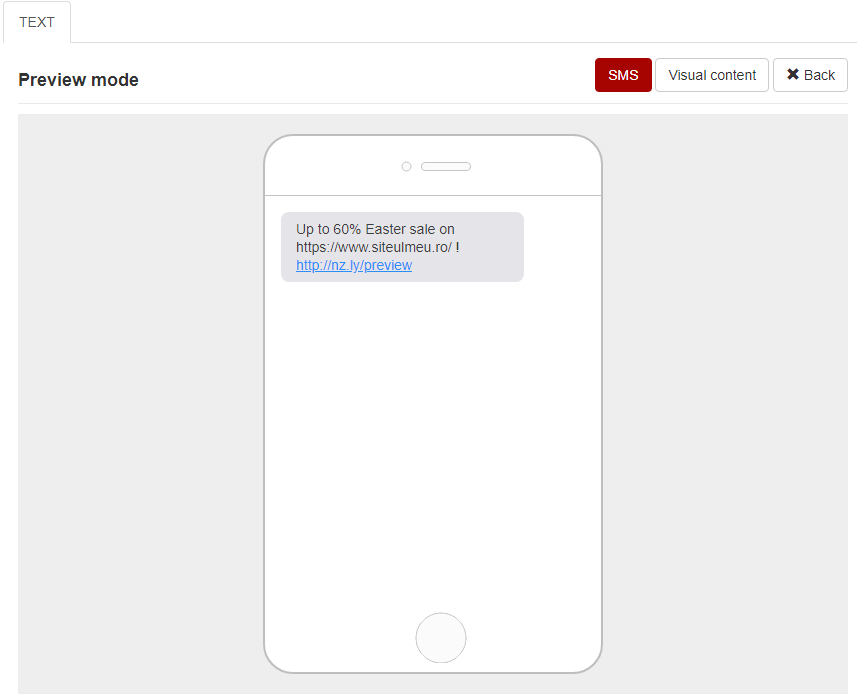 7. Click Visual content button to see the graphic version which will be shown online. Finish by clicking Save button from the lower left corner.